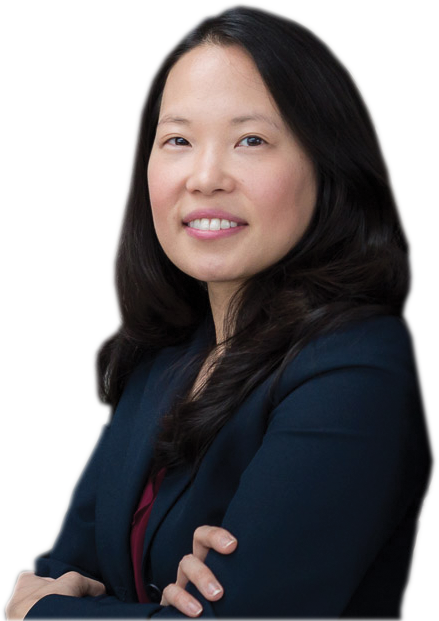 What some of our past clients have said about us...
Jenna

, Thank you for all your help this past year. I am so grateful and thankful to have you as my Lawyer. I will not forget you. Best wishes to you.

— Motor Vehicle Accident Client
Jenna

, I wish to thank you for being a wonderful attorney. You made a difference. I appreciate you and will always remember you. God Bless you, and what you do.

— Personal Injury Client
One of the great things about working with Jenna and Young-Ji is that you get personal service. When you meet with an attorney, that is the attorney that represents you. You aren't handed off to whatever attorney might be available that day. I really enjoy the personalize service and attention.

— Personal Injury Client
Young-Ji helped us obtain more than double the compensation the defendant's insurance company was offering. Thank you for this help. You exceeded our expectations!

— A car collision client
I never would have been able to live through this, forget about winning, without your help. Your dedication, thoroughness, knowledge, promptness and extreme kindness are impossible to beat. During the case, you never failed to encourage me and explain every minimal detail about the ongoing procedures.

— A workers' compensation client
Washington Injury Lawyers
We will fight for you. Whether you have been injured in a crash or harassed at work, we will fight for justice and make sure the negligent parties are held accountable.
If you are injured in a car collision or other incident and seeking compensation from an insurance provider for medical costs, lost wages, and other losses, you are starting at a disadvantage. Insuran...

Motor vehicle collisions occur in an instant and lives can change just as quickly. If you or someone you love is injured in an accident that is caused by someone else's negligence, the legal team at W...

In Washington, laws impose strict liability on the dog's owner for injuries suffered by a dog bite. According to Washington Law, RCW 16.08.040: "The owner of any dog which shall bite any person while ...

Employment Discrimination encompasses hostile work environment, constructive discharge, wrongful termination, and other claims that arise from harassment based on age, creed, disability, marital statu...