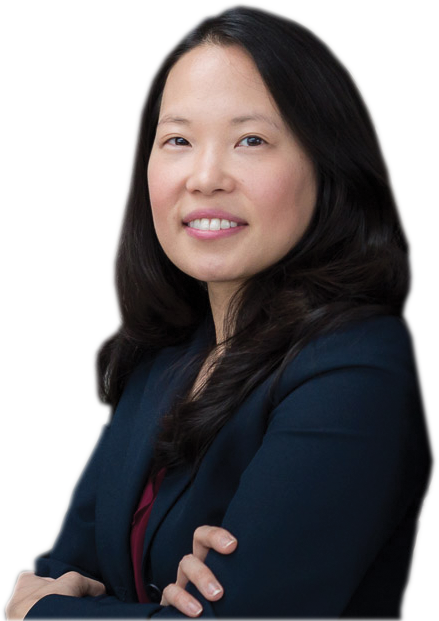 What some of our past clients have said about us...
I had the pleasure of hiring Young-Ji when I needed an accident attorney. I had been rear-ended on the freeway in stop-and-go traffic and Young-Ji was able to settle the case with the other side for an amount of money far greater than what I had ever imagined! Her team was detailed, professional, compassionate, and worked hard on my case so I didn't have to worry about a thing! I would hire her again if I should ever be in another accident.

– Motor Vehicle Accident Client
After being rear ended, I was receiving conflicting information between my car insurance and the other party's carrier. I didn't know who to trust and felt like both insurances didn't have my best interest at heart. Additionally, the stress of experiencing Concussion-like symptoms, not knowing how I would commute for work without my car, and carving out time to make all of the necessary phone calls was overwhelming.

Then I talked to Jenna. She genuinely cared. She laid out how the process works and told me what I should expect. She was able to point out where I felt I had been misled and put me back on course. She was 100% in my corner and that meant the world to me in a tough time.

She is intelligent, knowledgeable, and compassionate. I could not recommend her more highly.

— Motor Vehicle Accident Client
Jenna

, Thank you for all your help this past year. I am so grateful and thankful to have you as my Lawyer. I will not forget you. Best wishes to you.

— Motor Vehicle Accident Client
Jenna

, I wish to thank you for being a wonderful attorney. You made a difference. I appreciate you and will always remember you. God Bless you, and what you do.

— Personal Injury Client
One of the great things about working with Jenna and Young-Ji is that you get personal service. When you meet with an attorney, that is the attorney that represents you. You aren't handed off to whatever attorney might be available that day. I really enjoy the personalize service and attention.

— Personal Injury Client
Young-Ji helped us obtain more than double the compensation the defendant's insurance company was offering. Thank you for this help. You exceeded our expectations!

— A car collision client
I never would have been able to live through this, forget about winning, without your help. Your dedication, thoroughness, knowledge, promptness and extreme kindness are impossible to beat. During the case, you never failed to encourage me and explain every minimal detail about the ongoing procedures.

— A workers' compensation client
At Washington Injury Lawyers, we will fight for you. Whether you have been injured in a crash or harassed at work, we will fight for justice and make sure the negligent parties are held accountable.